Bringing the best and brightest students  together…
The National Individual Events Tournament of Champions brings the nation's best and brightest students and teachers in Oral Interpretation and Public Address together to participate in a Tournament of Champions.
Welcome to The NIETOC!
The NIETOC offers competition in Dramatic Interpretation, Humorous Interpretation, Duo Interpretation, Duet Acting, Original Oratory, Informative Speaking, Program of Oral Interpretation, and Extemporaneous Speaking. Champions in main events and the overall individual performer will receive scholarships. The Josephine Mamie Dukes Outstanding Teacher Award will be presented to an outstanding coach. Students may double enter in one flight and single enter in the alternate flight, in order to compete in a maximum of three events. The NIETOC is designed to give competitors an amazing competitive experience, with its student-centered schedule, competitive costs and minimal judge requirements. 

Details and Rules
This is where you will go to see how to qualify, find out more about our policies, entry fees, and deadlines, and learn how to become a bid school, etc.

Am I Qualified?
Click here to search for your name and see if you are qualified for any upcoming tournaments. Each competitor must have AT LEAST TWO BIDS per event in order to qualify 

2023 -2024 Bid School By State
Click here to view our current Bid Schools listed in alphabitical order by state. If you would like to become a bid school, please fill out the form located further down this page.

2023-2024 Bid School By Date
Click here to view our current Bid Schools listed in chronological order by Date. If you would like to become a bid school, please fill out the form located further down this page.
For Teachers and Coaches:

The NIETOC will provide helpful workshops, networking opportunities with programs nationwide, and the opportunity to judge some of the best performances in the nation.

For Students:

NIETOC will provide an educational workshop focused on improving speaking skills, excellent competition and a chance to meet speech competitors from all over the nation.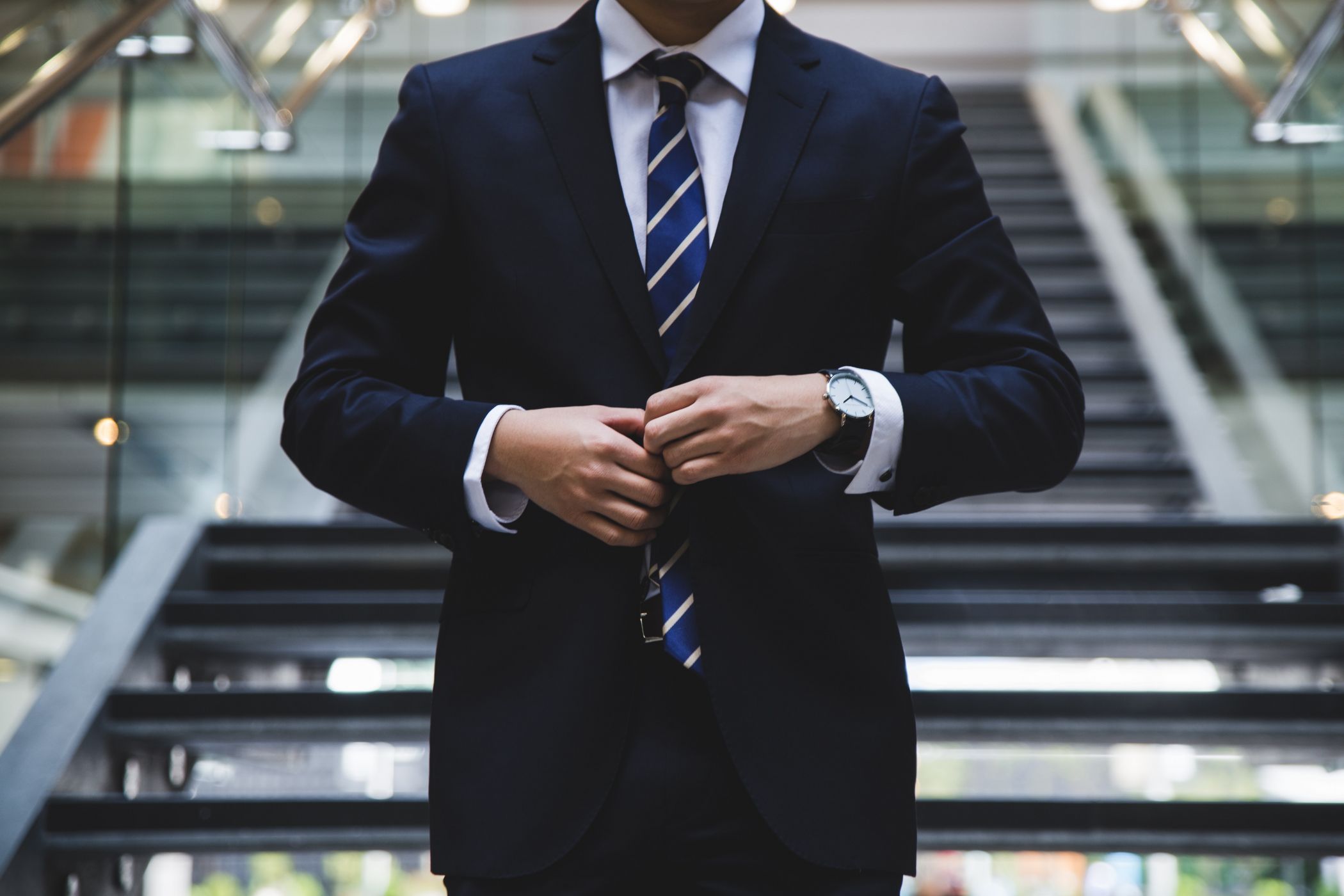 Option 1
Automatic Qualifier* — To automatically qualify for the NIETOC, students must meet one of the following criteria:
A – Semifinalist or Finalist at previous year's NIETOC, NSDA or NCFL tournaments in the same main event for which they are currently registering.  (Contestants in NCFL Dramatic Performance would have to declare as either HI or DI, depending on the piece that was performed.)
B – Top three finish at current year's state tournament (if held prior to entry deadline).
Option 2
Bid Qualifier* — To qualify via the Bid System for the NIETOC, students must earn two bids in a given event at NIETOC-designated tournaments throughout the country.
A – Regular Season Bids — The list of tournaments at which students can earn bids is posted on the NIETOC website.

During with the 2020-2021 competitive season, bids are gained at the following levels:
0-19 contestants = FIRST PLACE BID
20-34 contestants = FIRST, SECOND & THIRD PLACE BIDS
35-50 contestants = FINAL ROUND BIDS
51-70 contestants = SEMIFINAL ROUND BIDS
71-99 contestants = QUARTERFINAL ROUND BIDS
 100 + contestants = OCTAFINAL ROUND BIDS
The following adjusted criteria have been established for the determination of acceptance of tournament bid applications, beginning with the 2018 NIETOC Tournament.  In the event that the tournament reaches maximum room capacity, the following criteria will be taken into account, on an event-by-event basis, when accepting bid applications:
1.  Best two bid ranks earned
2.  Total number of bids earned
3.  Total number of entries in the event where bids were earned
4.  Contestant's entry in another main event at this year's NIETOC competition
5.  Contestant's or contestant's school attendance at least year's tournament
B – Post-Season Bids — Contestants receive one bid for each of the following:
>One bid earned by being an Octafinalist or Quarterfinalist at previous year's NIETOC in that event..
>One bid earned by being a Finalist at previous year's state tournament in that event..
>One bid earned by being a Finalist at current year's state tournament in that event.. We will also extend a bid to semifinalists at the current year's state tournament if there are more than 50 contestants in that event.
>One bid earned by qualifying for the current year's NSDA national tournament in that event.

Option 3
At-Large Qualifier* (Requires a $25 non-refundable application fee) — To be considered under the At-Large system, a student must earn three "legs" which can be earned at NIETOC Bid or non-Bid tournaments that accumulate to a total ranking of 10 or less. To illustrate:
Tournament: Joe Smith's DI ranks:       Sarah Jones' HI ranks:
Tournament A 4th place                       4th place
Tournament B 6th place                       3rd place
Tournament C 4th place                       1st place
Tournament D 3rd place                       2nd place
Tournament E 8th place                       12th place
In this scenario, Joe's best 3 tournaments result in a total of 11, while Sarah's best 3 results in a total of 6. Thus, Sarah would qualify for consideration as an at-large entry to the NIETOC but Joe would not.
*Students meeting the above qualification criteria must complete the NIETOC online registration via SpeechWire and upload documentation via Dropbox. Competitors will be placed on a waiting list until all supporting information can be confirmed.
If I attain at-large status, do I automatically qualify to compete??
No.  At-Large applications are put on a waiting list in lieu of students who qualify through the automatic and bid systems. We are going to do our best to get everyone who wants attend the NIETOC a spot in the tournament. However, we must stay within the parameters of the host school room constraints.
"Applicants for acceptance are reminded that completion of registration requirements does not guarantee acceptance to the NIETOC." We do our best to notify the at-large candidates of acceptance by April 1st.
2023 Tournament Champions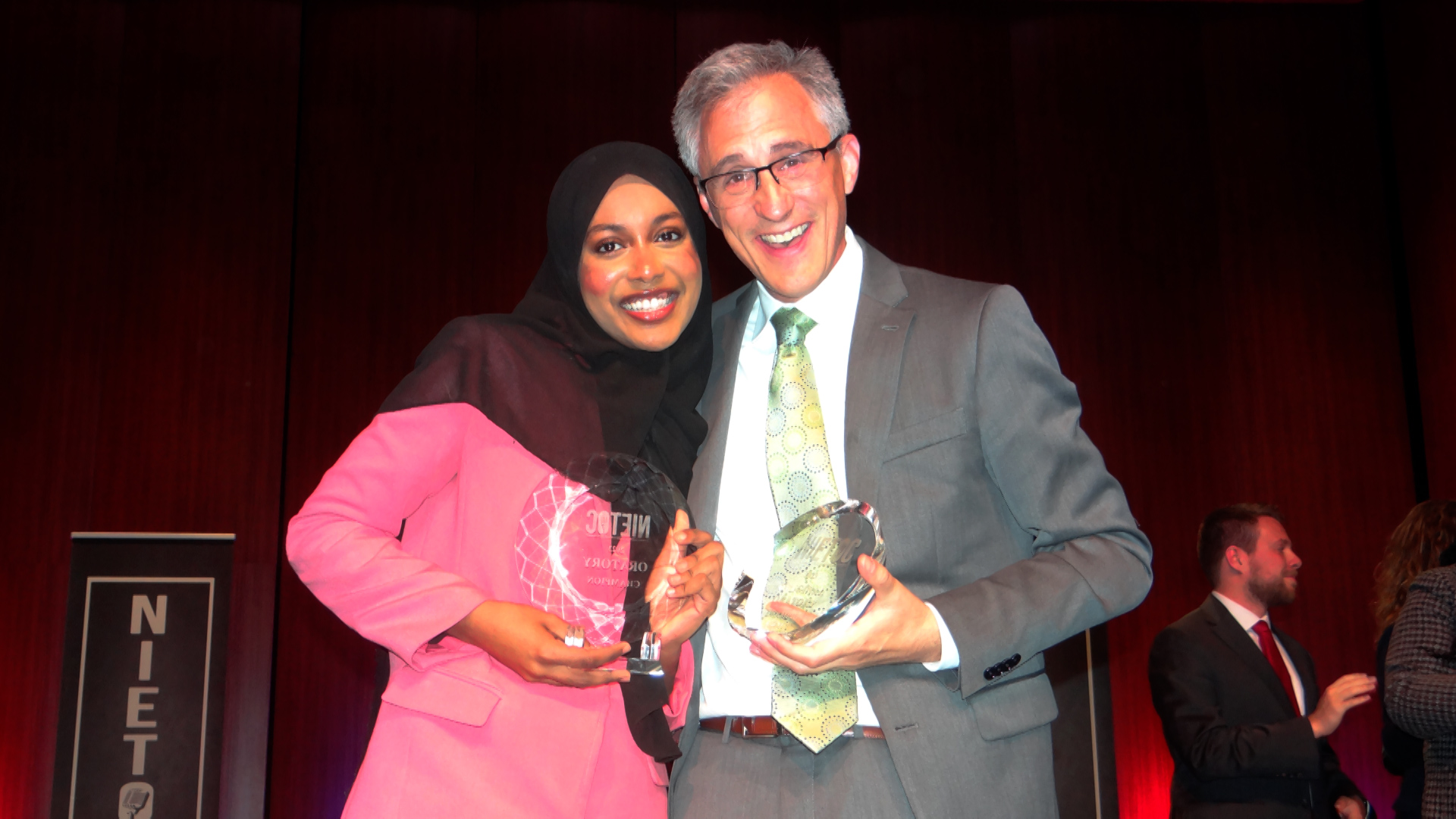 Mfaz Mohamed Ali
Original Oratory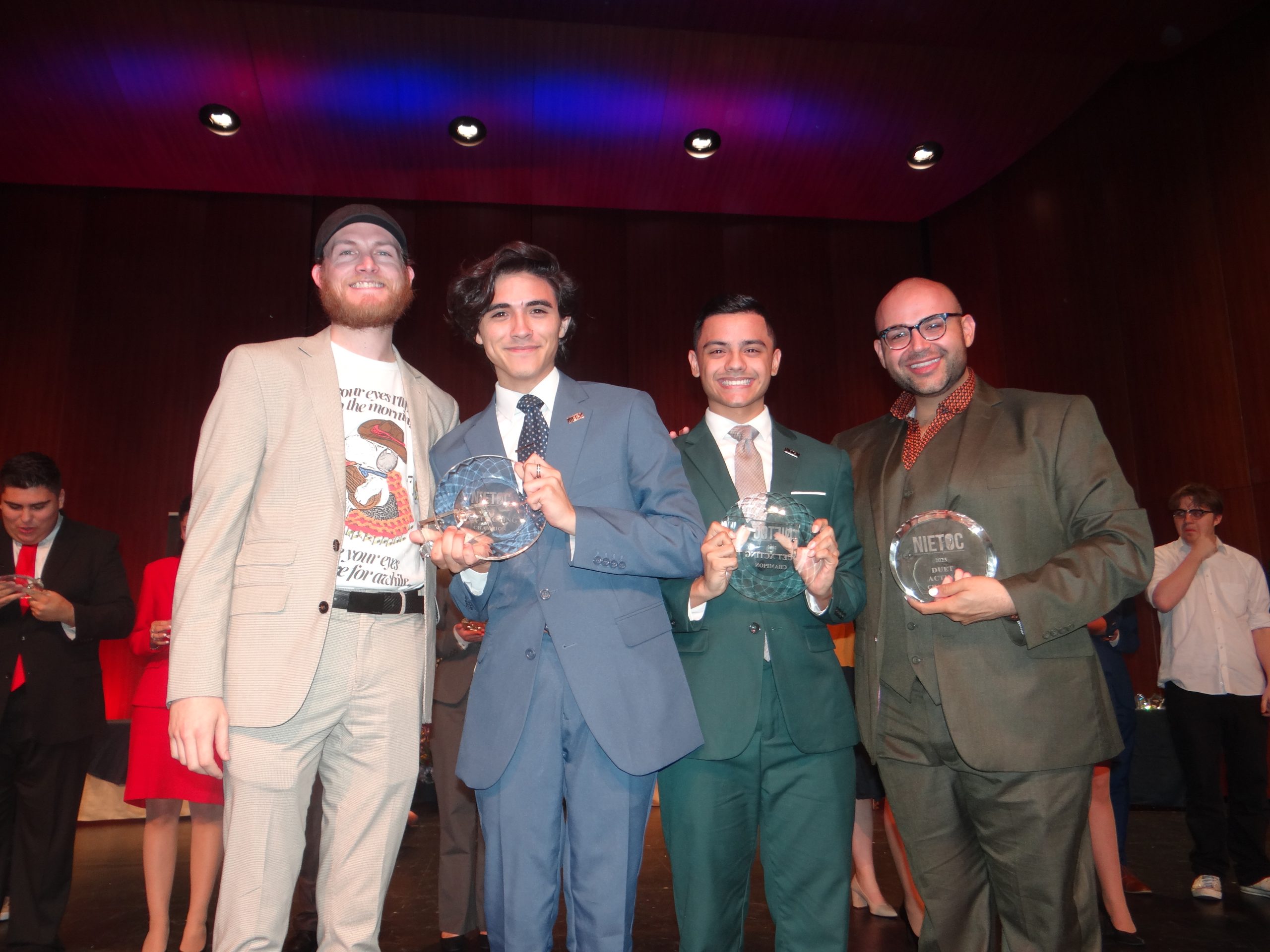 Christopher Heiskell - Devin Claudio
Duet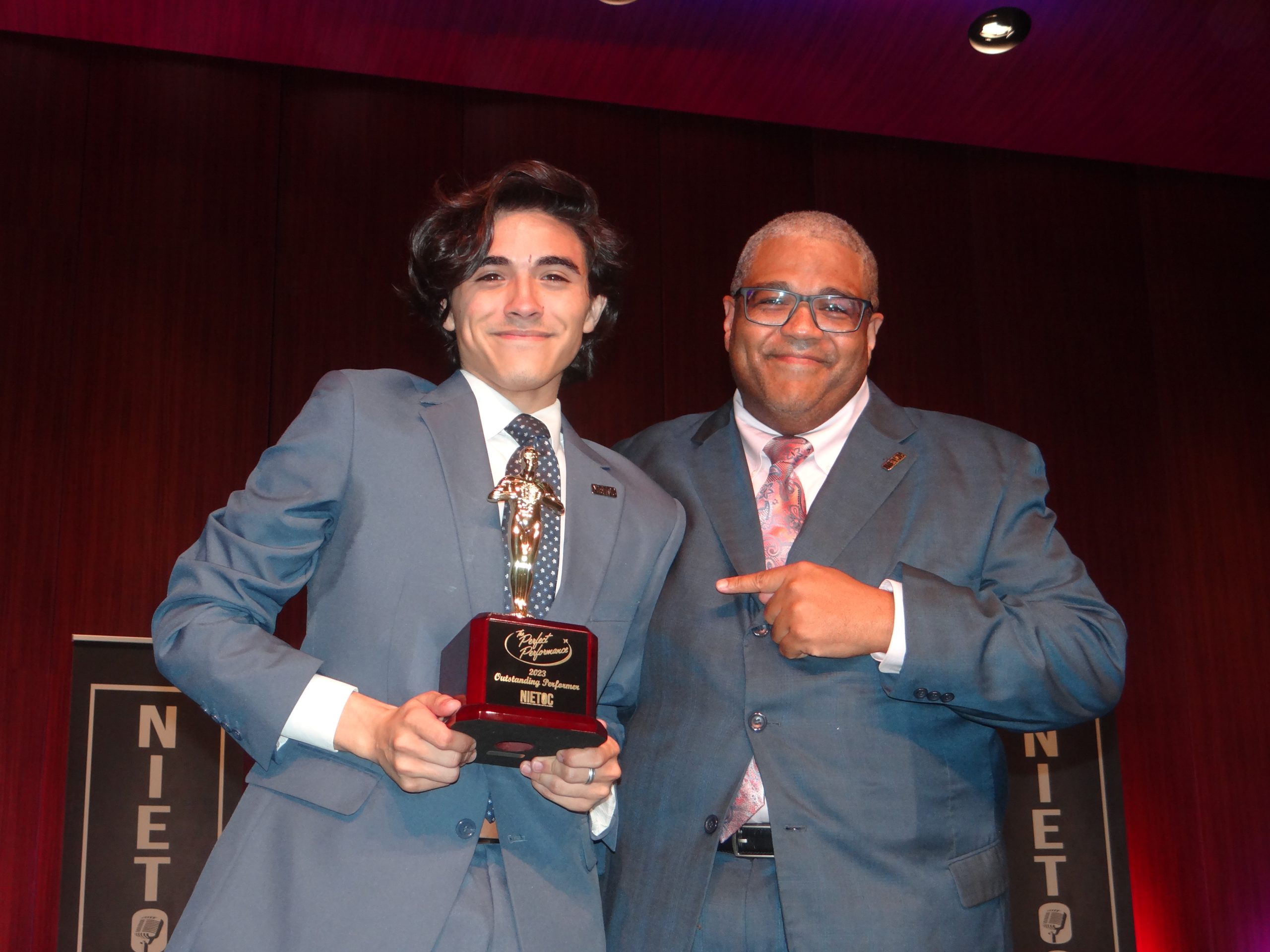 Christopher Heiskell
The Perfect Performance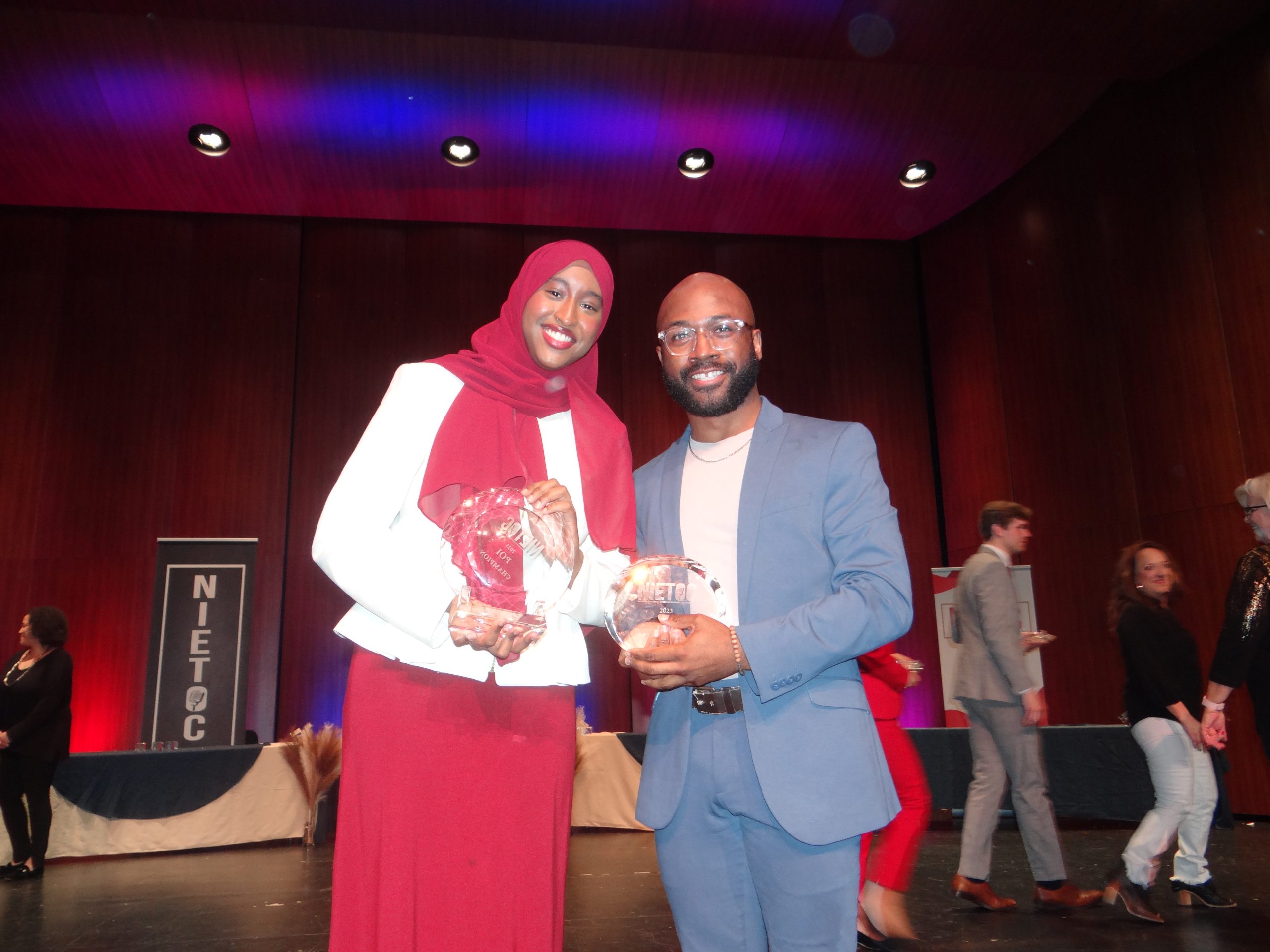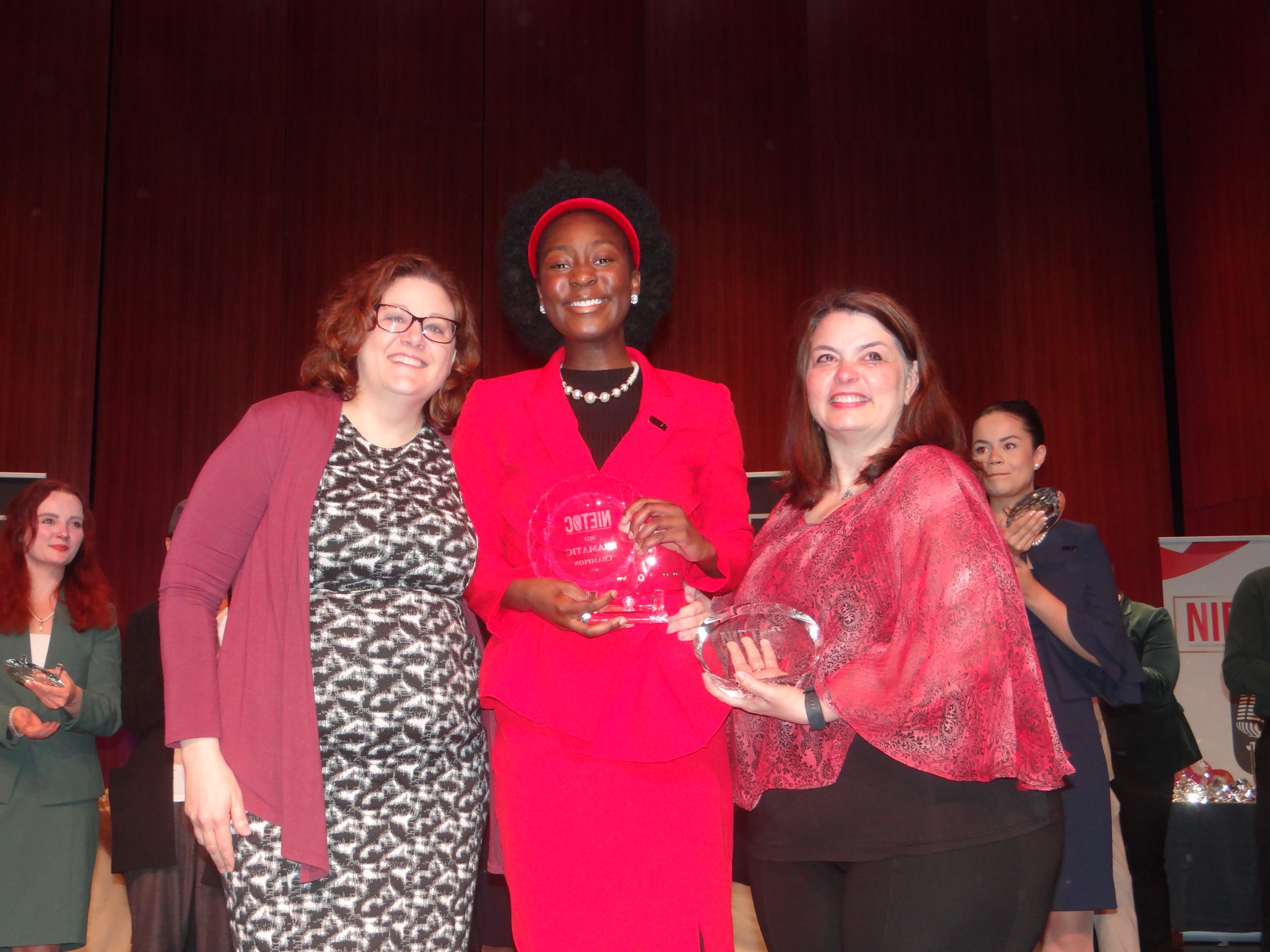 Mariam Elias-Danjuma
Dramatic Interp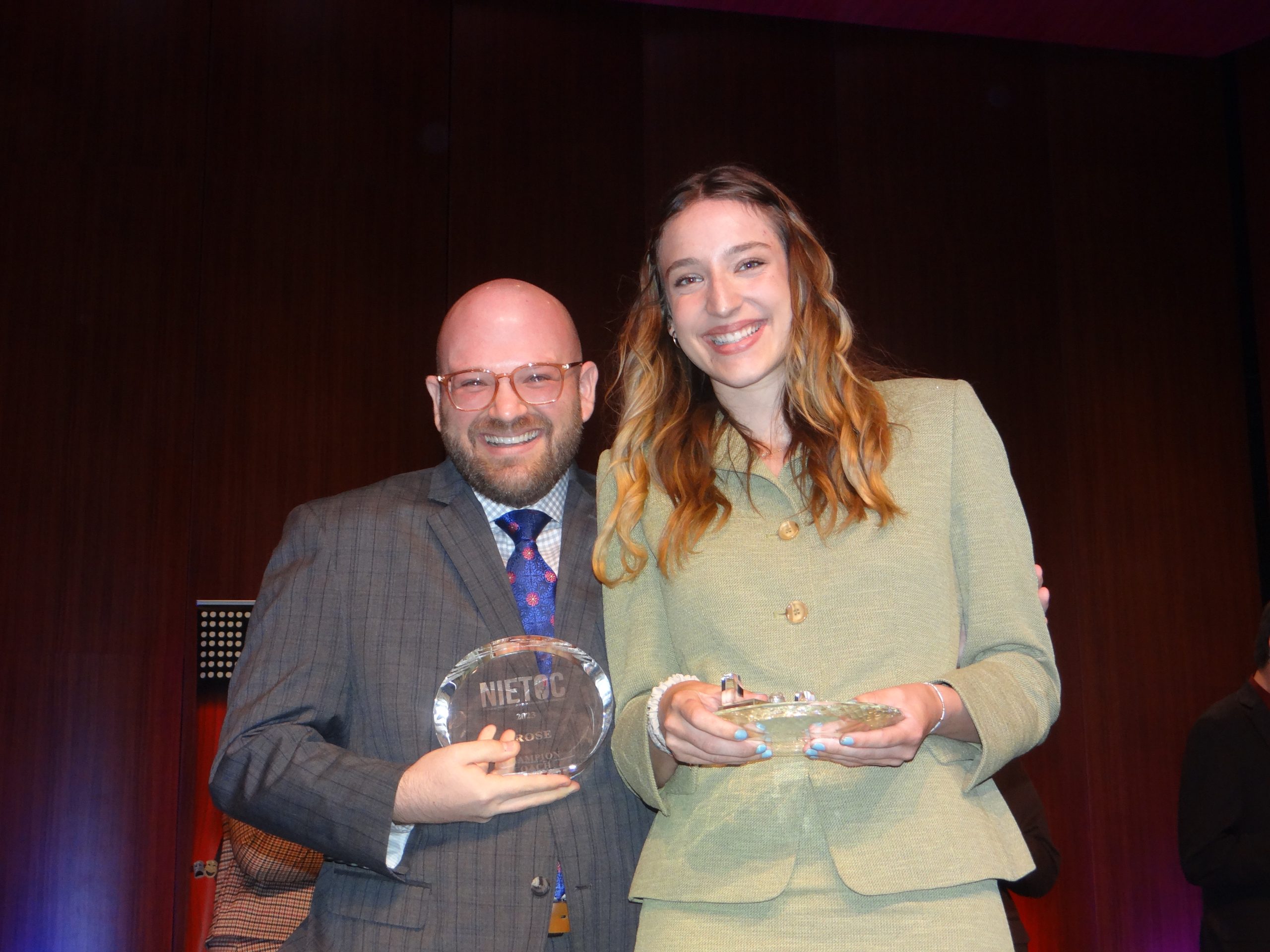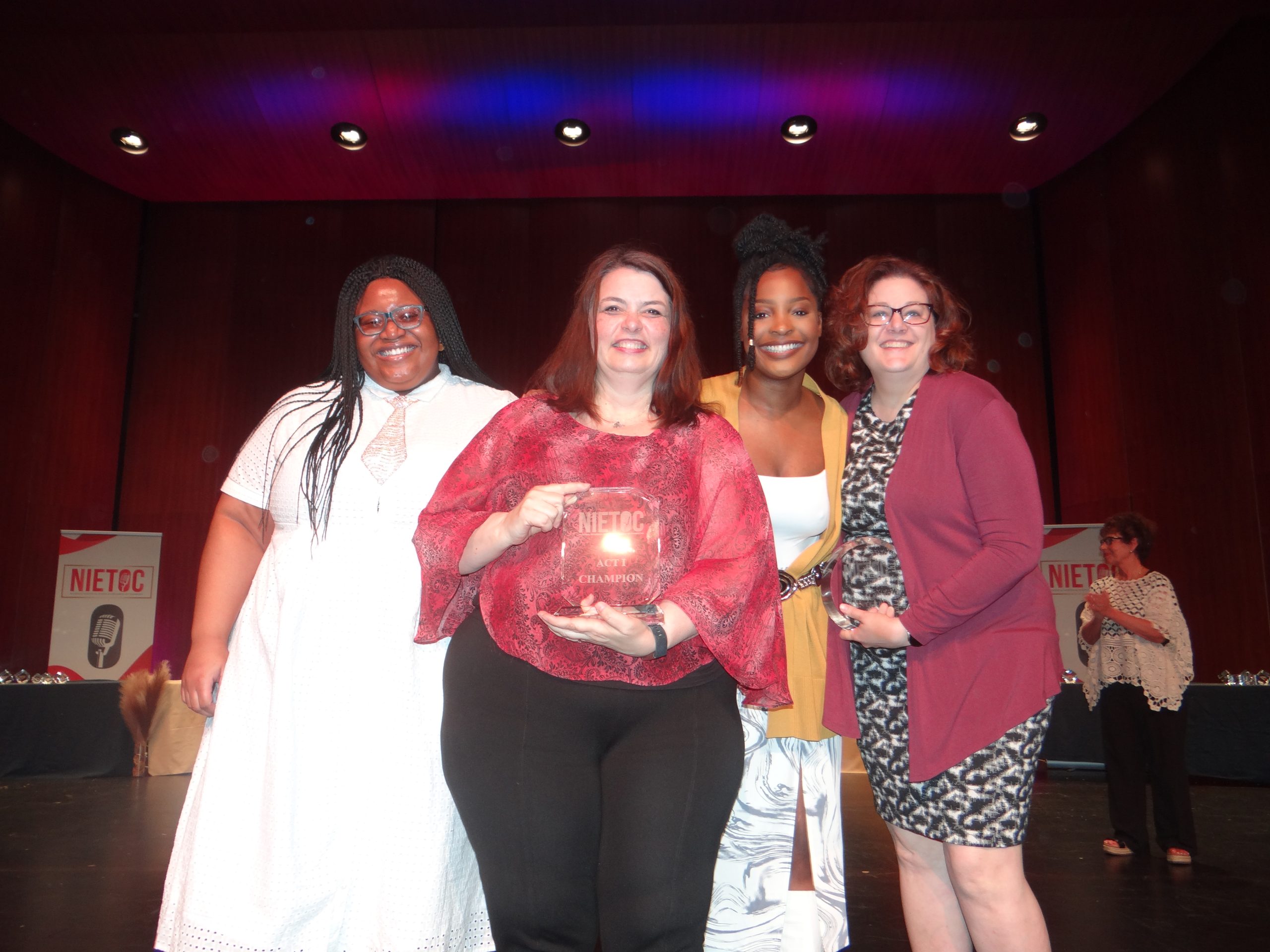 White Bear Lake, MN
Act 1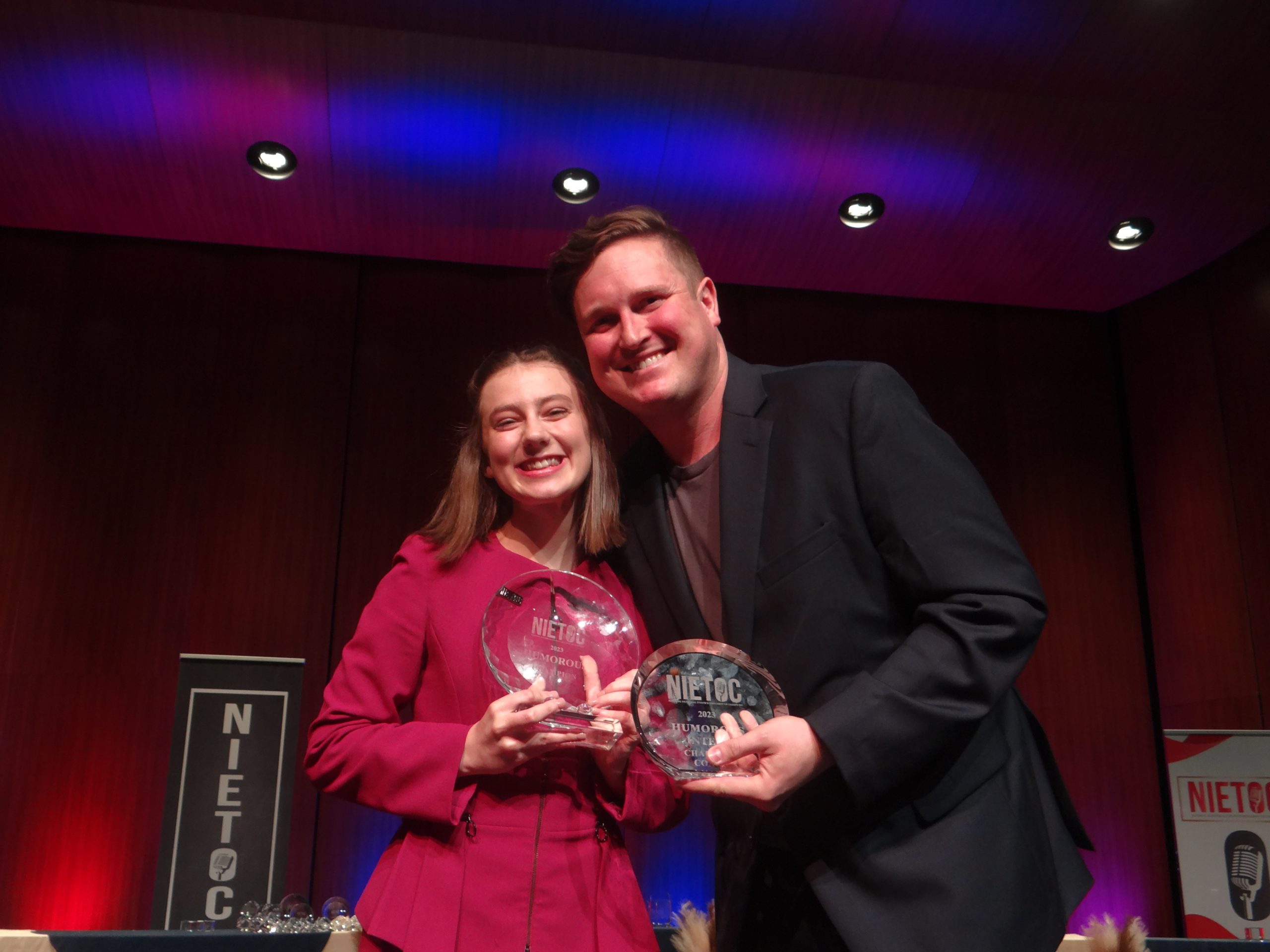 Greta Homuth
Humorous Interp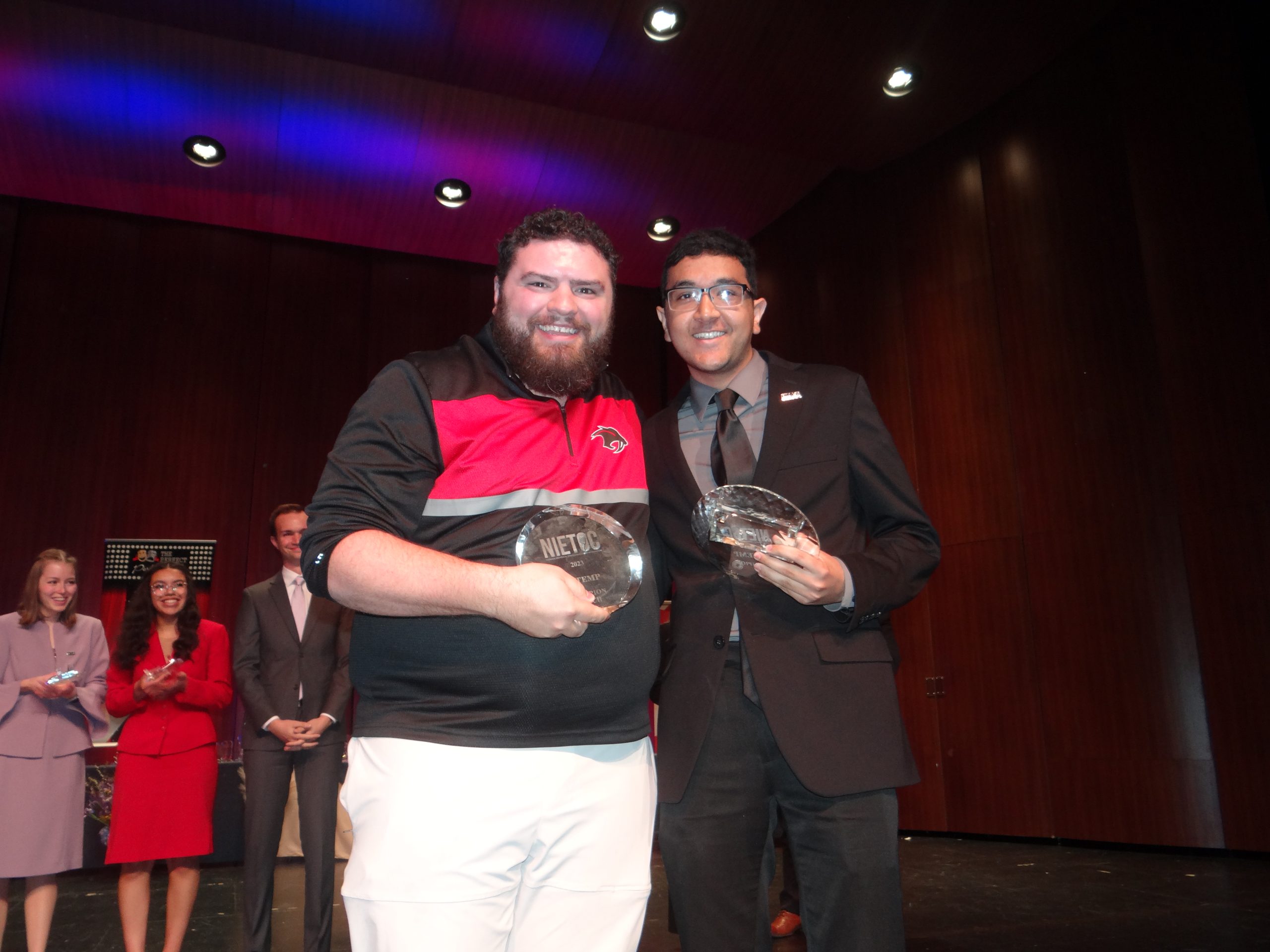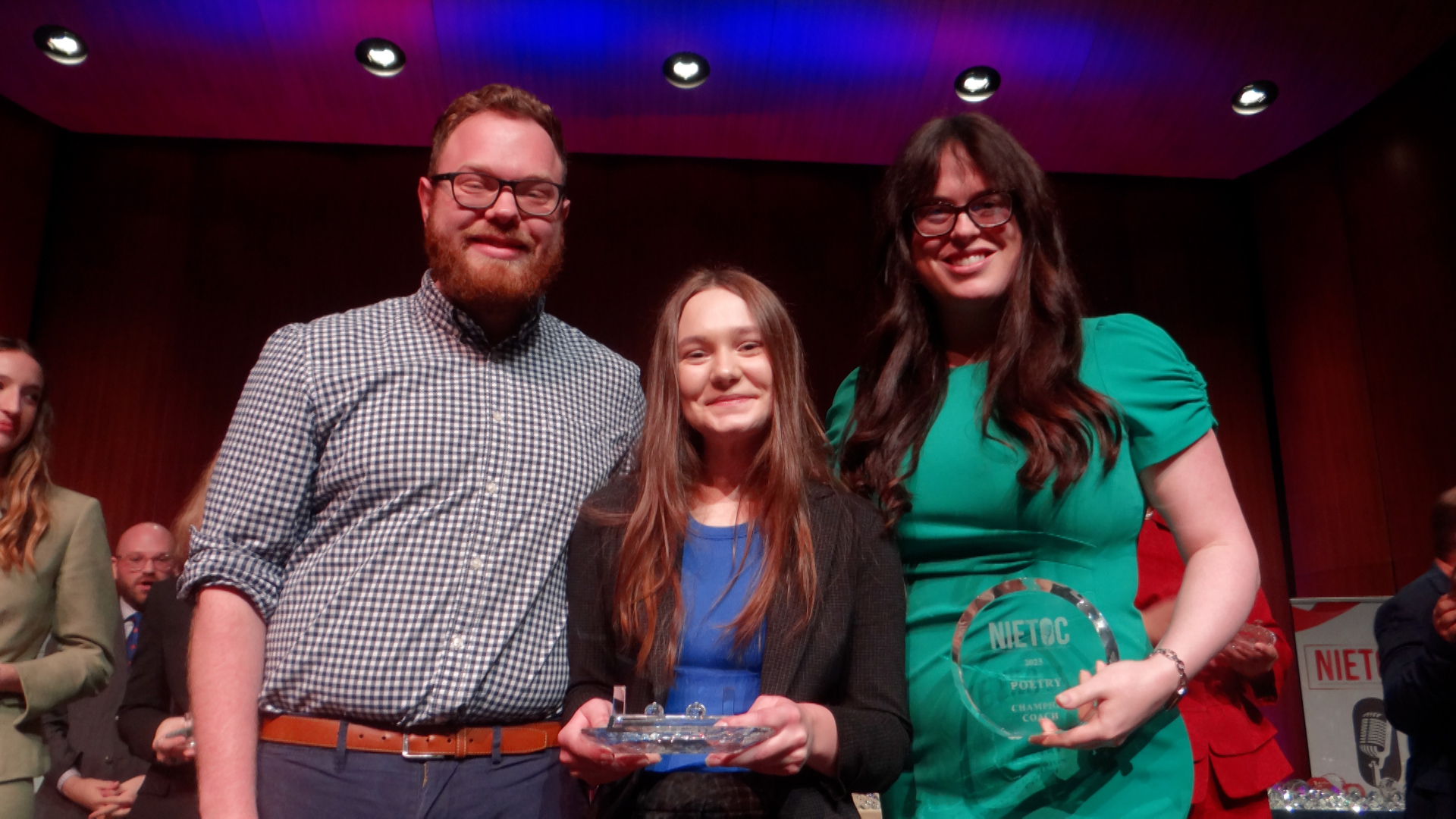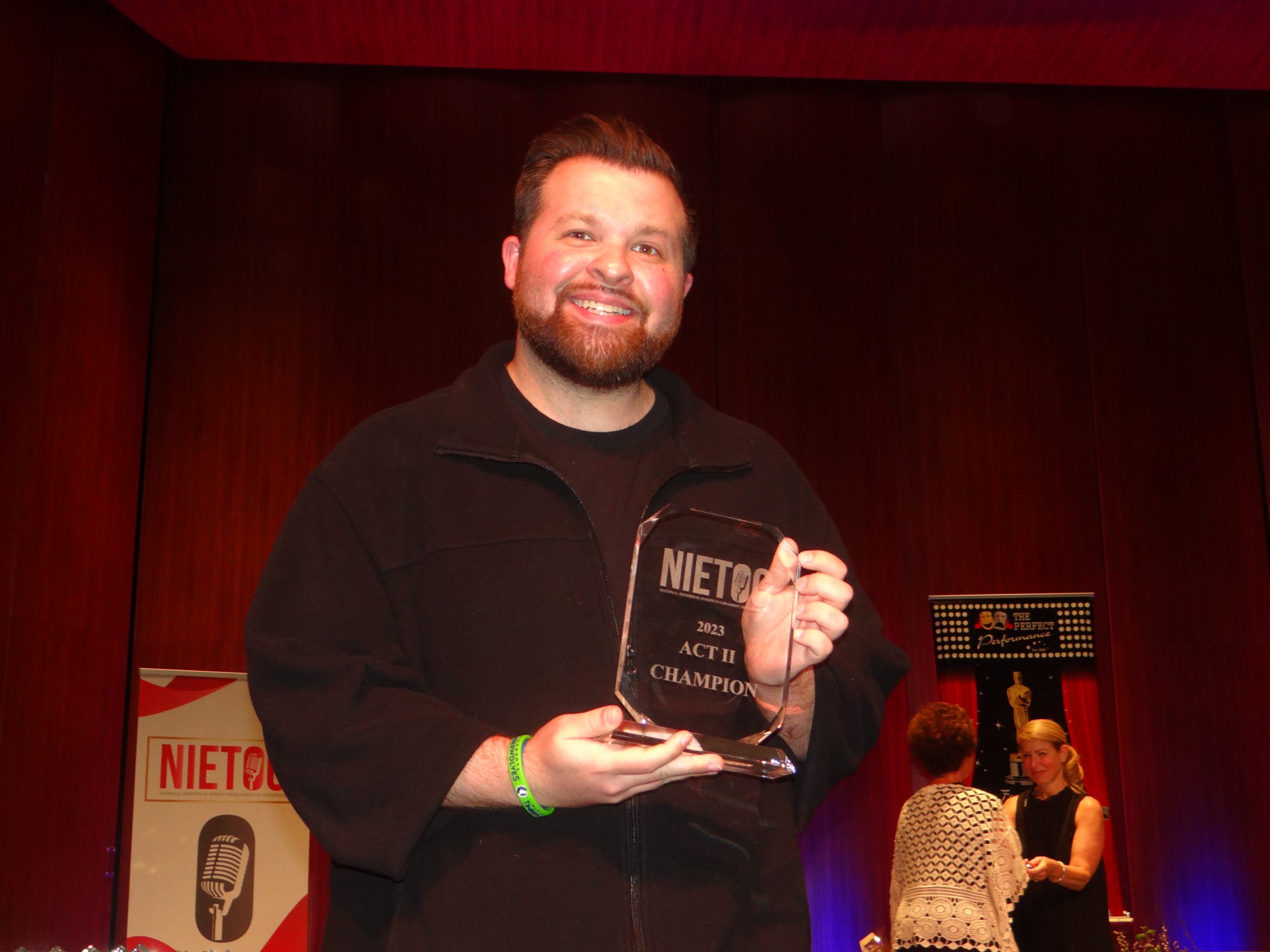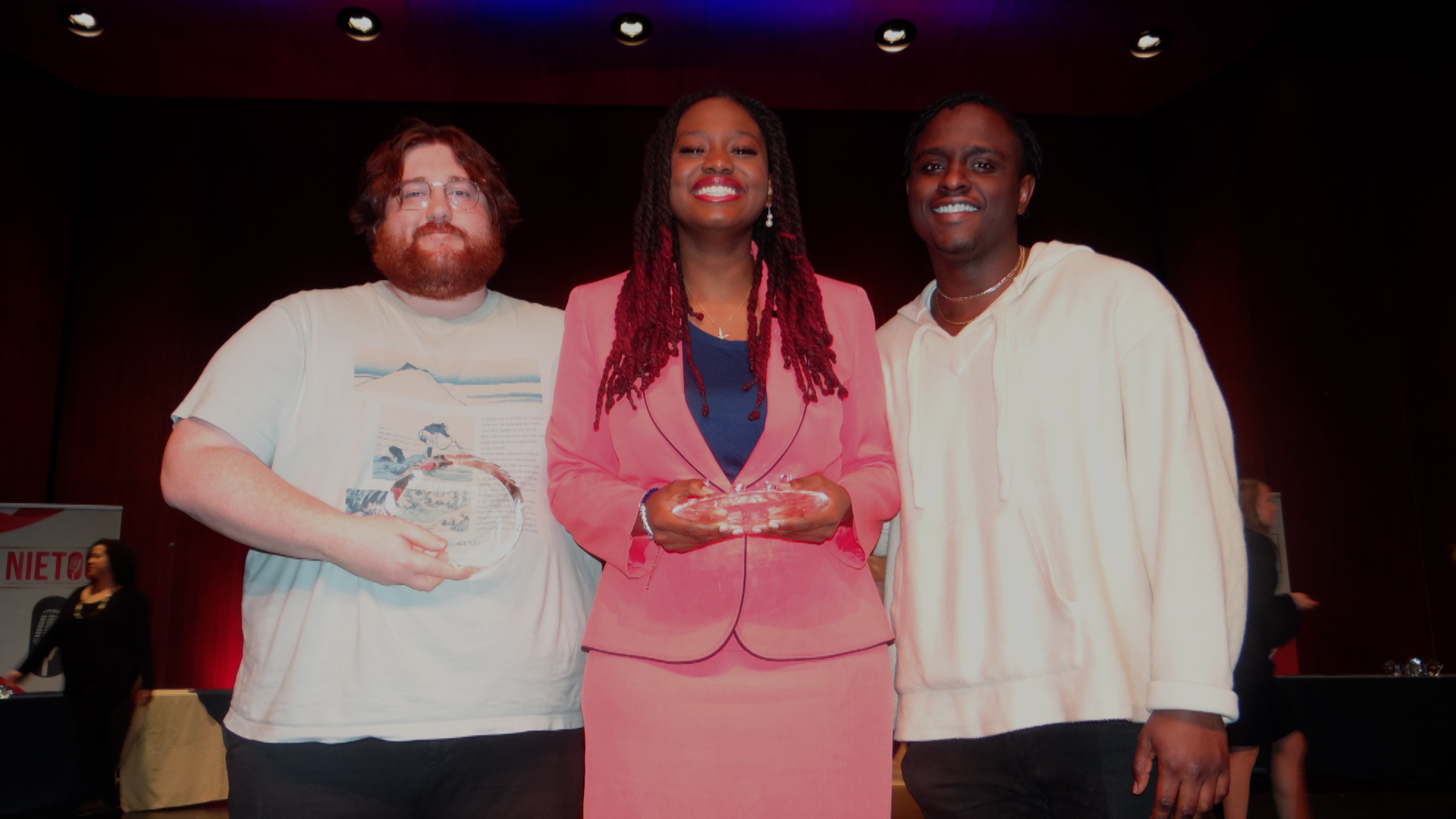 Jocelyn Floyd
Informative Speaking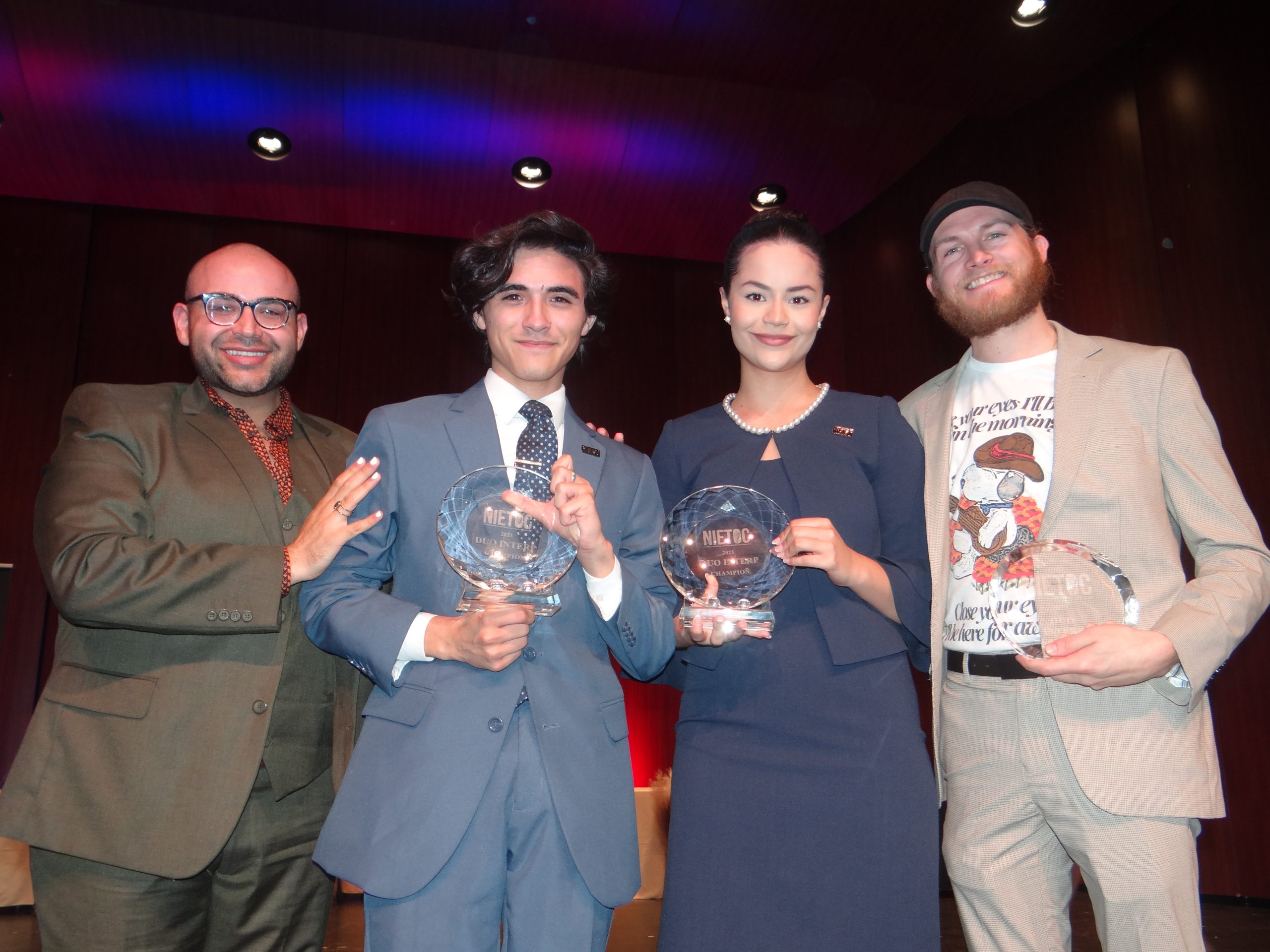 Adrianna Rodriguez - Christopher Heiskell
Duo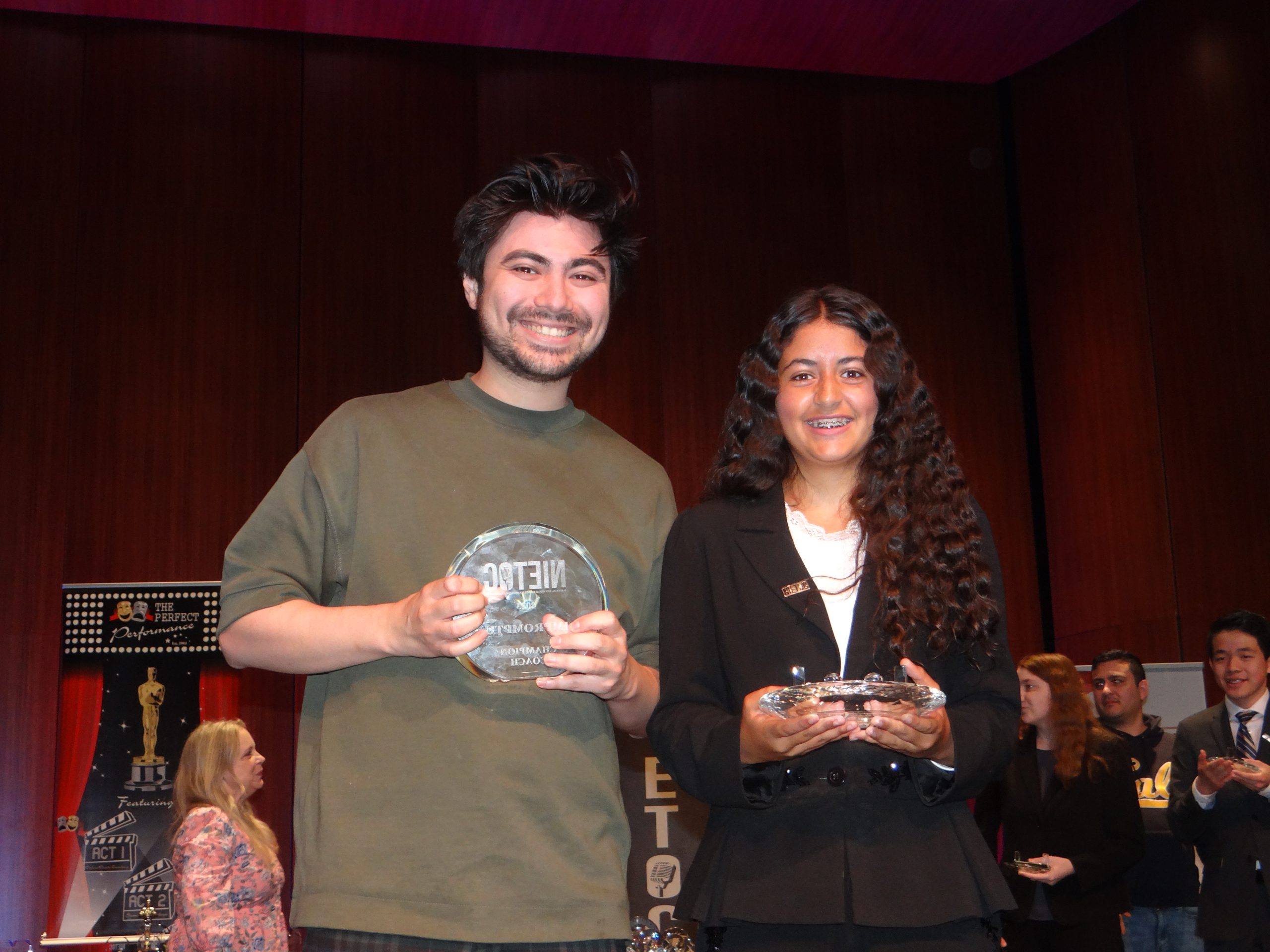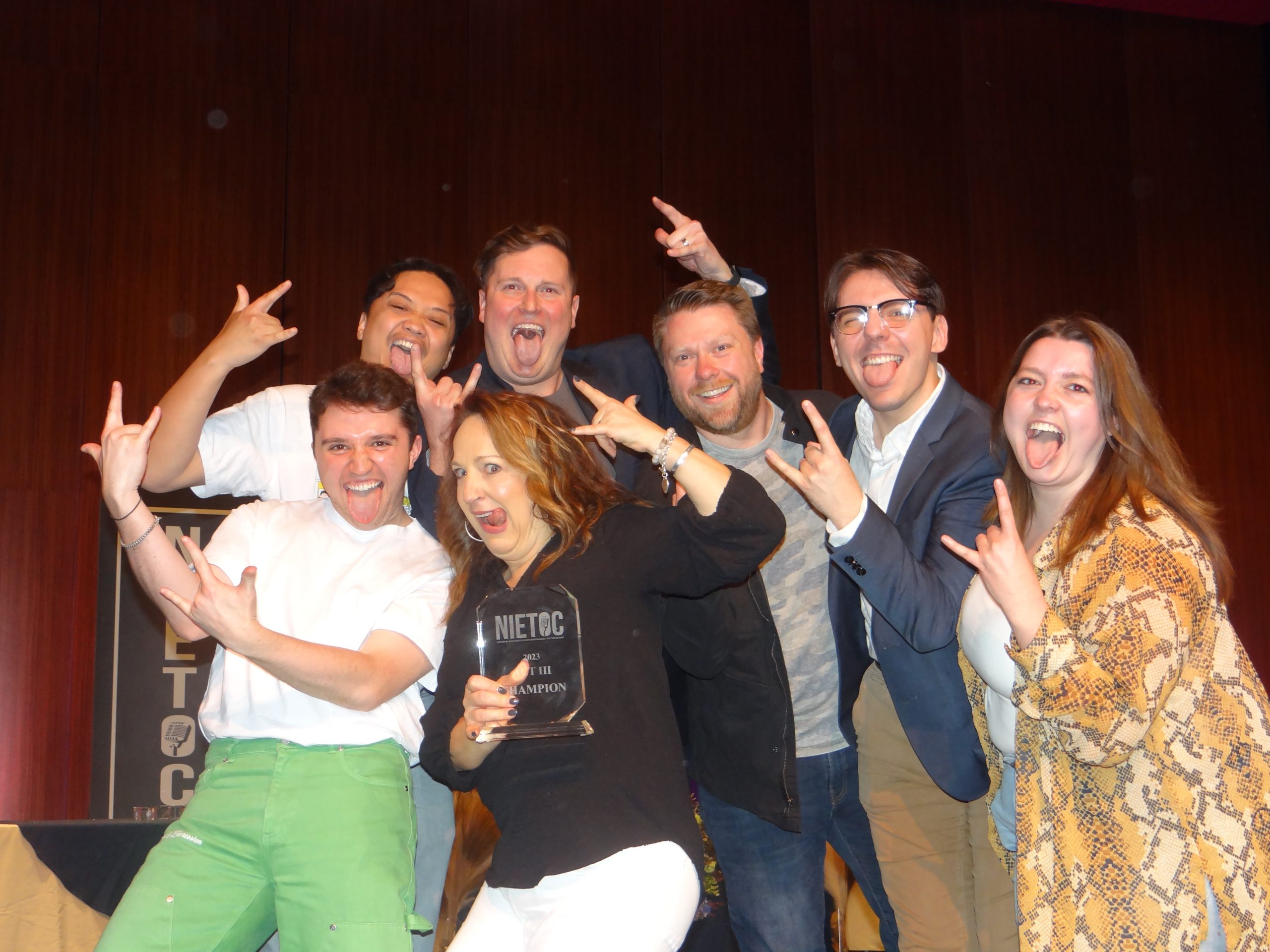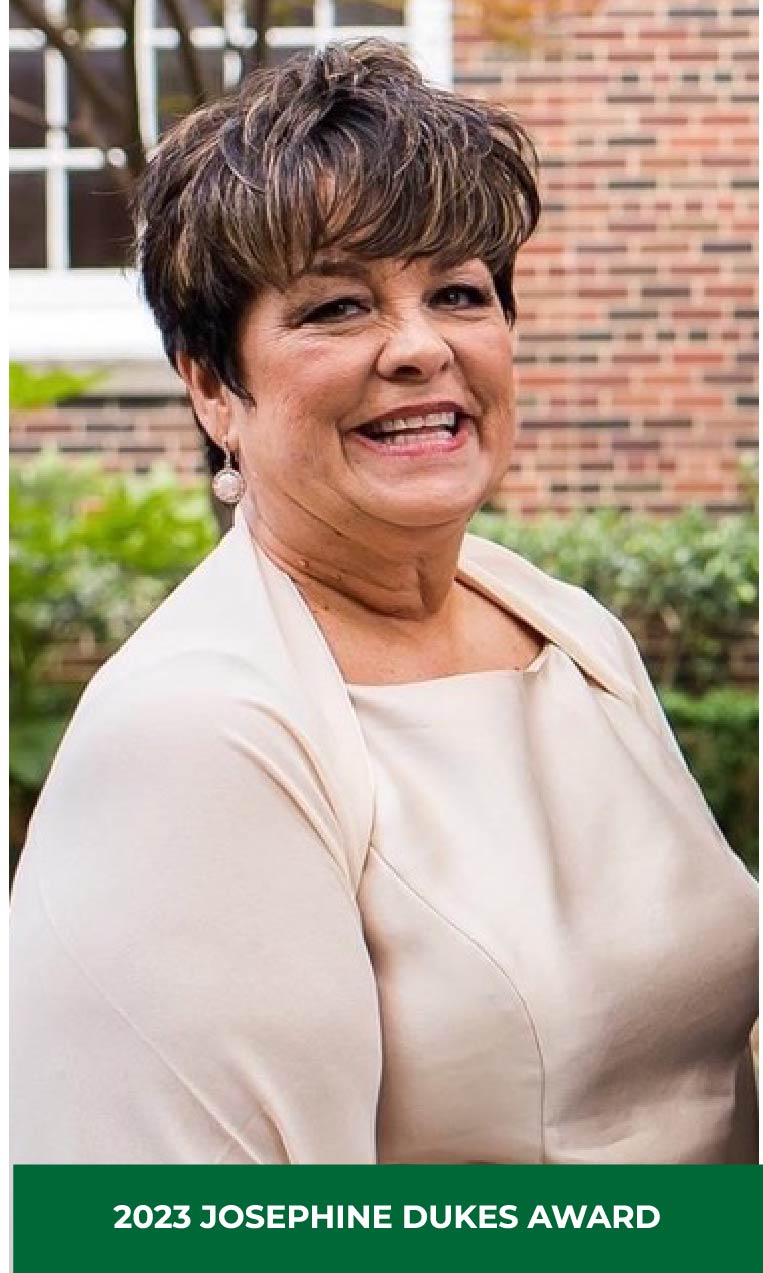 Meet the brilliant minds behind the NIETOC.
Are you interested in being a sponsor? Have questions about attending the event? Get in touch now.
NIETOC
5330 NW 6th Street 
Lincoln, NE 368521-4306
By Phone: (402) 310-4153
By Fax: (402) 436-1085 ATTN M.HEIMES
By Email: info@nietoc.com